Master of Science in Teaching Mathematics (Online)
This graduate mathematics degree program with an emphasis on issues of teaching provides post-baccalaureate education both for certified secondary school teachers and those wanting to teach at the state college level.  This M.S.T. degree program does not provide teaching certification. All courses are available online.
Testimonials
"I'm simply astonished. I never could've made the connections to a high  school Algebra 1 class that this class bridged for me. Interesting it most  certainly was,and for once I think my students would agree! I was  constantly mesmerized by the ability these activities had to make these abstract and seemingly useless skills, pertinent, engaging, and a necessary means to a worthwhile end. How irresistible it suddenly seems to learn and  do mathematics! I'm excited about the prospect of doing these activities with my students." - Lariza Ramsammy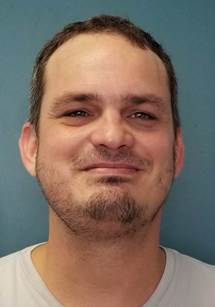 "After working as an engineer for many years, I wanted a career change. I enrolled in FAU Masters of Science in Teaching Mathematics and I couldn't be happier with my experience so far. The curriculum is challenging but directly relevant to a career in mathematics education. The schedule flexibility allows me to take both online courses and core graduate level mathematics courses at my own pace. I appreciate the professionalism and warm atmosphere of the FAU mathematics department. The professors at FAU set high standards; but give all of the support needed to achieve them. I have also had a great experience working with the other MST students who share both a passion for mathematics learning as well as invaluable professional experience in the field." - Andrew Van Heden
Entrance Requirement
Admission requirements for the M.S.T. program are the same as for the M.S. in Mathematics.  
Applicants without a mathematics degree must have taken a substantial amount of upper-division mathematics and will be required to complete MAS 4301, Modern Algebra, and MAA 4200, Modern Analysis, if their equivalents have not been taken.  See item [3] on our Frequently Asked Questions page for a list of required prerequisite coursework.
Degree Requirement
This program requires 24 credits of mathematics courses and  6 credits of education courses at or above the 5000 levels (Candidates without a valid secondary certificate or with less than two years of teaching experience might be required to complete a 6-credit internship). The Mathematical Sciences Department offers one or two 6000-level classes specifically designed for the M.S.T. program each semester (including summers).
Candidates may also choose to write a 6-credit thesis on a (pre-approved) topic of mathematics in lieu of 6-credits of mathematics coursework.
Program Contact
Dr. Katarzyna Winkowska-Nowak - kwinkows@fau.edu, MST Director
Mrs. Sonia Clayton, skimbrou@fau.edu, M.S.T Program Coordinator and Math Lab Coordinator/ Adjunct Instructor
---
Online Courses and Rotation Schedule
| | | |
| --- | --- | --- |
|   | Semester | Course |
|   | Fall 2023 | |
|   | Spring 2024 | |
|   | Summer 2024 | |
|   | Fall 2024 | |
|   | Spring 2025 | |
|   | Summer 2025 | |
|   | Fall 2025 | |
|   | Spring 2025 | |
|   | Summer 2025 | |
Deadlines
| | | |
| --- | --- | --- |
|   | Semester | US Resident |
|   | Fall | July 1 |
|   | Spring | November 1 |
|   | Summer | April 1 |