Dr. Lianfen Qian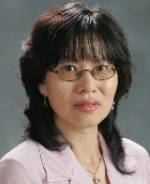 Education
Ph.D. in Statistics, Michigan State University, 1996 
Research Interests
Dr. Qian's research interests are in big data analytics and statistical learning with focus on change point detection in time series, survival data, environmental data via parameter and non-parametric approaches. 
Research Description
Dr. Qian has published about forty refereed papers in top statistics journals such as Biometrika and Computational Statistics & Data Analysis and edited one book. Her research interests are on change point detection and efficient estimation for independent data, dependent data, survival data, longitudinal data analysis and post-selection inference for high dimensional data. She is typically familiar with two-phase regression model, threshold time series models, linear and partial linear models for longitudinal data, and survival cox proportional regression models for life time data. She uses both parametric methods such as least squares, maximum likelihood and robust method, and non-parametric methods such as empirical likelihood and kernel smoothing as estimation tools. Recently, Dr. Qian is interested in big data analysis on Statistical learning and Post-Selection Inference for high dimensional data.  
Recent Publications
Qian, L. F. and Wang, S. J. Subject-wise empirical likelihood inference in partial linear models for longitudinal data, Computational Statistics and Data Analysis. Computational Statistics & Data Analysis, 111 (2017), 77-87. Online access
Li, Y.X. and Qian, L.F. Likelihood ratio test for a piecewise continuous Weibull model with an unknown change point. Journal of Mathematical Analysis and Applications, 412 (2014) no.1, 498-504.
Zhang, W.; Qian, L. F. and Li, Y.X. Semiparametric sequential testing for multiple change points in Piecewise Constant Hazard Functions with Long-term Survivors, Communications in Statistics - Simulation and Computation, 43:7 (2014), 1685-1699. 
Qian, L.F. and Zhang,W. Multiple Change-point Detection in Piecewise Exponential Hazard Regression Model with Long-term Survivors and Right Censoring. Contemporary Developments in Statistical Theory, A Festschrift for Hira Lal Koul,Springer Proceedings in Mathematics & Statistics, 68 (2014), 1387-1418.
Long, H.W. and Qian, L.F. Nadaraya-Watson estimator for stochastic processes driven by stable Levy motions. Electronic Journal of Statistics, 7 (2013), 1387-1418.  
Li, Y.X, Qian, L.F. and Zhang, W. Estimation in a change-point hazard regression model with long-term survivors. Statistics & Probability Letters, 83 (2013), 1683-1691.
Scholarly Activities
Dr. Qian serves on editorial board for several statistical journals such as Statistics & Probability Letters, and Advance Probability and Statistics. She is a reviewer for MathSciNet, Technometrics, and a professional referee for many statistical journals. She has successfully supervised many MS and PhD students in the past twenty years. 
Dr. Qian is the award-winning mentor of the first-place winner in US 2015 Undergraduate Statistics Research Project Competition sponsored by ASA/CAUSE.  Dr. Qian is a Project NExT Fellow chosen by the Mathematical Association of American, and serves as Math Appliance mentor.  
Dr. Qian collaborates with various researchers from many institutions and different fields including finance and business, biology and biomedical science, computer science and engineering, and the government.  She offers consulting to FAU researchers and local community.
Personal Website
http://brain.math.fau.edu/Qian/